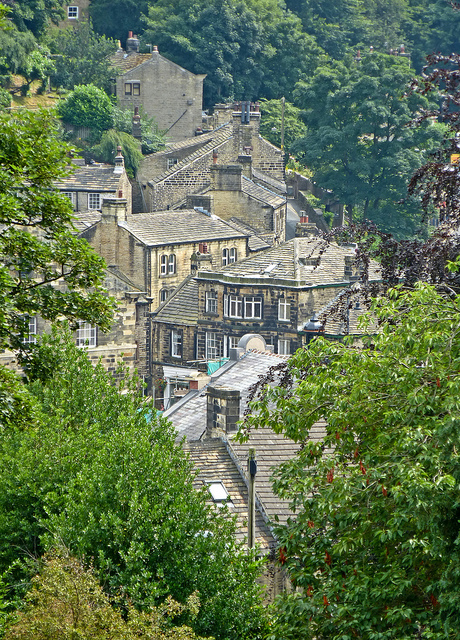 THE ANNUAL GENERAL MEETING OF HCG 7PM October 3rd 2018
AT THE FORMER HOLMFIRTH TECHNICAL INSTITUTE HUDDERSFIELD ROAD, HOLMFIRTH
Everybody is welcome to join us to find out what we're hoping to achieve in phase two of our activities.
We're starting at 7pm with Andrew Sanderson, a well-regarded local photographer, taking us through some of his work that celebrates Holmfirth in pictures. You can find out more about his work here https://www.andrewsanderson.com/index.php
Following that Steve Davie of Phase 2 of the HCG project will lead a discussion on how we can all help to "To conserve and enhance Holmfirth". There are some hot topics so it promises to be an interesting meeting!
The formal AGM will be very short and take place at the end so no need to stay but we are very happy if you want to. We are keen for new people to help us with our future plans so see how you can get more involved below.
Calling All Members…
Can you confirm that you still want to be a member by 14th September please.
All recipients of our newsletters are entitled to be members but it is important we have formal confirmation. If you wish to be a member please email Holmfirthconservation@outlook.com and write "confirm membership" in the subject line.
You do not need to be a member to receive the newsletter in which case you need do nothing. If you no longer wish to receive the newsletter just click unsubscribe.
…and any would be trustees
NOMINATIONS FOR ELECTION are needed by 18th September
Should you wish to nominate a trustee or stand yourself, please write to Holmfirthconservation@outlook.com and give us a brief background. The trustees standing for re-election are Steve Ransby and Anne Bacon and nominees received to date, who wish to stand for election, are Steve Davie and Tony Booth.
About Us In Brief
Last year we completed our Conservation Area Appraisal which can be found here
A mammoth task to log and evaluate the current state of our beautiful town as Phase 1 of ensuring that we can keep it in the style to which we have all become accustomed.
One of our main goals post appraisal is to raise awareness of the conservation issues, large and small, which affect the town.