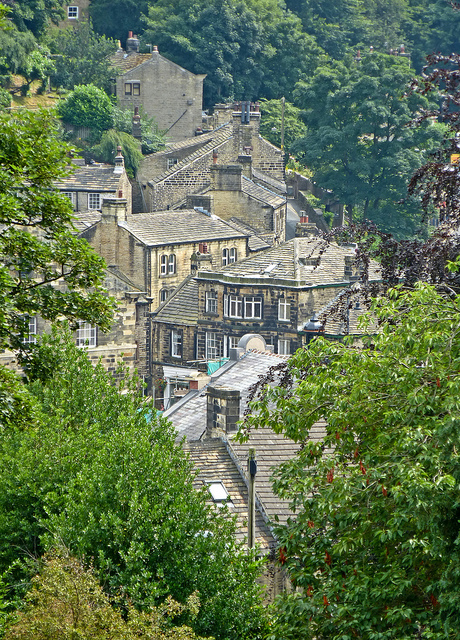 We are pleased to share details of our forthcoming AGM - all are welcome
Conservation Group Meeting Speaker: Cllr Rachael Hogley
The Holme Valley Neighbourhood Plan
Rachael has been chairing the group that has been formulating the Neighbourhood Plan on behalf of the Parish Council, part of the Planning framework for the area.
The Draft Neighbourhood Plan has been a valuable document in understanding local approaches to policy and was a key component in drawing up a response to the Access Plan, published in March and now withdrawn.
There are more details about the results of the public consultation at the bottom of the page.
AGM
Welcome and circulated list of Attendance and Apologies
Report of Trustees for 2018/19 and questions
Report of Annual Accounts for 2018/19 and questions. Accounts are to be accepted by the meeting
Appointment of Trustees for 2019
Confirmation of Membership of the Management Committee for 2019 Steve Davie [Chair], Steve Ransby, Julia Brown, Stan Driver, Peter Hibbard
Nomination for persons standing for re-election and election as Trustees of HCG for year 2019-20
*Tony Booth, Company Director (Retired), leading on project management, experienced trustee of other community boards
*Stan Driver, former Town Planner and Conservation Officer, Member of the Royal Town Planning Institute (MRTPI) since 1965. Retired member of the Institute of Historic Building Conservation
*Steve Davie, Canon Emeritus of Bradford Cathedral – former Town Planner Nomination for Trustee and Chair of the Management Committee of HCG
*Steve Ransby, former Town Planner and Conservation Officer
*Nomination as new Trustee: Peter Hibbard, MBE, historian and author, began studying the development of the Chinese tourism industry in 1983 and was a Visiting Scholar at Hong Kong University's Centre of Asian Studies in 1985. He was founding president of Royal Asiatic Society [RAS] in China and a recent speaker at the London RAS. Peter is currently the Heritage and Archive Ambassador of The Peninsula Hotel, Hong Kong
HOLMFIRTH TOWN CENTRE ACCESS PLAN - RESULTS OF PUBLIC CONSULTATION
After an unprecedented response to the public consultation that ended on 5th April the scheme as presented has been shelved. Well done to all who took the time to make their feelings known - you were heard!
Below is some further information on the outcomes and rest assured we will be keeping a close eye on any new proposals that are forthcoming.
Headline Results
Overall the majority of respondents did not agree that the preferred town centre access plan proposal would achieve the aims: Four fifths of respondents disagreed (81.3%) Out of this, the highest proportion strongly disagreed (61%) Only around a tenth of respondents agreed (13%)
Conclusion
Without the backing of local residents and businesses clearly there is no possibility of delivering the Holmfirth Town Centre Access Plan in its current format. Having listened to the issues raised at the engagement events, a different scheme which would still reduce journey times and increase capacity, alongside improvements to public realm and the aspirations of the Neighbourhood Plan is being developed.
Next Steps
As a result of the outcome of the public consultation Kirklees Council will reconsider the plans for Holmfirth. A revised scheme is being developed, informed by responses received. Revised plans will be published at the earliest opportunity.
About Us In Brief
Last year we completed our Conservation Area Appraisal which can be found here
A mammoth task to log and evaluate the current state of our beautiful town as Phase 1 of ensuring that we can keep it in the style to which we have all become accustomed.
One of our main goals post appraisal is to raise awareness of the conservation issues, large and small, which affect the town.